Andy Rubin might have not left Android amicably
30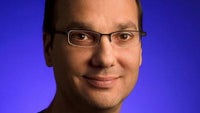 Just a couple of weeks ago Google surprisingly announced that Android head Andy Rubin is stepping down from the project he created and will be replaced by Chrome head Sundar Pichai. That sounded strange at first, but Google clarified that Rubin is staying with Google and speculation mounted he would handle special projects in Google's X Labs.
We couldn't shake off that feeling of surprise, though, and now an interesting theory speculates that Andy Rubin did not part ways with its beloved Android project amicably. Instead, it seems Google chief executive Larry Page pushed him out of there.
Interestingly, just a week before Google announced Rubin will step down from his position as head of Android, Andy went very active on a certain social network. It was not Google Plus, and it was not Twitter - instead he became active on Facebook posting pictures, changing his profile information and cover image. This might not seem all that noteworthy, but let's just say it is a bit strange coincidence.
Adding more fuel to the fire is speculation that Page and Rubin differ in their views about the importance of Andriod. While it's clearly hugely important for the company, Page sees the platform as more of a vessel for the company's ads and is not all that worried about say Samsung being a direct threat. In contrast, Rubin has allegedly said at a meeting that the Motorola acquisition could mean hedging the bets of one Android manufacturer becoming too strong.
That difference in views and the Facebook outburst of activity are not conclusive evidence, but mean there could have been something more to Andy Rubin's demise from Android.
source:
Business Insider
,
Marketingland