Android's gaming service gets a fake invitation with a cool name (Google Playground)
2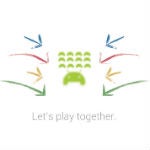 There has been mounting evidence that Google is planning to announce a new gaming service for Android that will be in the same vein as Xbox LIVE. We first saw some files accidentally packaged in the MyGlass APK, and then the Google I/O schedule came out and had a number of sessions on Android games, including multiplayer gaming. So, we're primed to find out more, but someone is trying to pull a fast one with a fake invitation for a press conference for the service.
You could look at the pixels and see the digital dirt, but we prefer to use
FotoForensics
(the more colorful the ELA, the more editing that has been done). As you can see, the image is totally fake.
All that said, we do kind of like the name Google Playground for the service, so we wouldn't mind if that turned out to be real.