Android users take to Jelly Bean faster than most any other Android build
45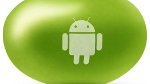 Forget for a moment that Jelly Bean is available
in just 1.47% of Android devices
. The more important number is the 1500% growth in Android 4.1 traffic that has been seen in the first two months that the latest Android build has been available. This information comes from mobile ad network Chitika after compiling two months of Android web traffic.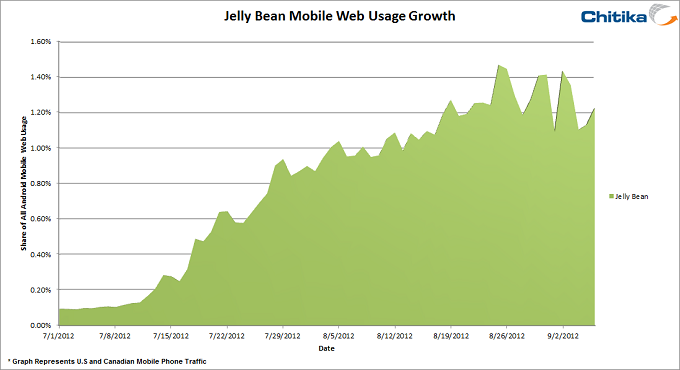 Jelly Bean adoption has been growing
While this seems like good news for Android, the fragmentation problem appears to still haunt the mobile platform. A
whopping 57% of Android users are still using a device running on Gingerbread
and this is a build of Android
that dates back to 2010
. Even with the huge increase in Jelly Bean users over the two months ended in August, the increase is coming from a small base which means that the same issues continue to work against Android users. Slow updates, manufacturers deciding not to update fairly new devices and long testing times are problematic.
Unlike iOS, which updates basically one phone and one tablet (admittedly across a few generations), Android updates need to work on
different phones and tablets made by different manufacturers
. And even a stock Android model like
the Verizon version of the Samsung GALAXY Nexus has yet to be updated to Android 4.1
.
source:
Chitika
via
Phandroid