Android surges in Europe, Apple loses share
27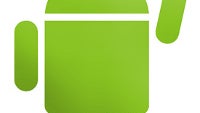 Android is surging in Europe while Apple is losing market share
, and all other smartphone platforms remain marginal, according to IDC data for the first quarter of 2013.
Android smartphones took a commanding 69% share of the market in Q1 2013, boosting their share from the 55% they held in the same period last year. Apple's iPhone continues sliding and slipped to 20% in Q1, down from 25% in Q1 2012. Windows Phone is still only a distant third, but it did manage to gain some traction, improving from 4% to a 6% market share.
Among phone makers,
Samsung was the undisputed leader
shipping 19.9 million smartphones in the first trimester. This translated into a whopping 46% piece of the market, while iPhone shipments stood at 6.2 million or 14%. Nokia was a close third and shipped 6.1 million smartphones.
Overall, though, the market has slumped with
feature phones falling out of relevance
and smartphones showing their slowest gains so far. Seasonally, Q1 is usually much slower than the Holiday quarter, but still there are traces of market saturation.
"We are now entering the second wave of smartphone adoption in the region. The first wave was driven by those users looking for devices that would meet their mobility needs. They did look for the best devices in terms of performance and user experience, and more importantly, they were able to afford and pay a premium to get a premium experience. We are now entering the second wave of smartphone adoption, which will be driven by those users with no need for a smartphone," IDC mobile device research head Francisco Jeronimo said.