Android smartphone users average 870 MB of downloads over cellular
21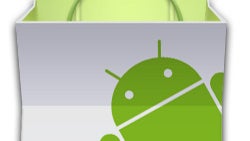 The average
Android smartphone user downloads around 870MB over cellular a month
, according to the latest research by NPD. It'd come as no surprise that 18 to 24 year olds download the most over cellular data at 1.05GB (and we'd suspect games for that, of course). Elderly people over the age of 55 used only 750MB a month, the least of all age groups.
Downloads over Wi-Fi amount to more than double the cellular average at nearly 2.5GB monthly. And over Wi-Fi the 25 to 34 age group was the most active one downloading some 3.1 gigs a month.
That's, of course, good news for carriers who wouldn't want data hogs on their brand new 4G LTE networks and are launching various initiatives to encourage users to download stuff over Wi-Fi.
NPD's data comes from 1,000 smartphones with installed SmartMeter software, and soon a similar data set will show how much data iPhone users spend.
How much data did you use last month?
You can easily check on Android (after 4.0 Ice Cream Sandwich) by going into Settings and then jumping into Data Usage.
source:
Fierce Wireless