Android pioneers: here are the first Android smartphones of the major manufacturers
32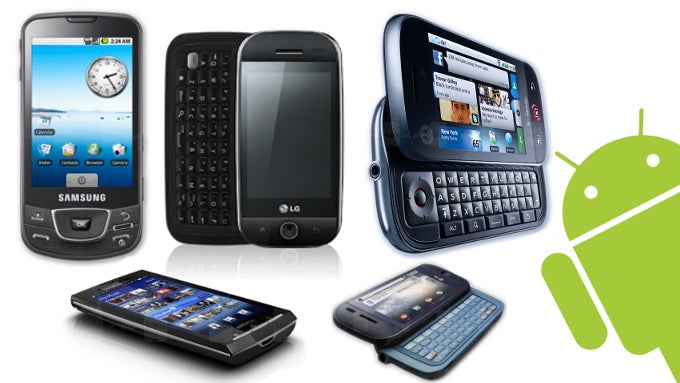 There are roughly 20,000 distinct Android devices in the world at the moment, and this number grows by the day. It's getting a little hard to keep tabs on all of them, because this might prove to be a little bit overwhelming even for the most tech-savvy smartphone devotees. This is in stark contrast with Apple's portfolio, which can be easily followed back to the progenitor of its iPhone family.
Let's be honest here, there's hardly any mobile addict who has not watched Steve Jobs' announcement of the original Apple iPhone back in 2007, regardless if you are a fan of everything Apple-branded or you put your faith in another ecosystem. At the same time, there are probably but a few Android devices who have created a similar vivid memory with their debuts. What's more, some of the very first Android fledglings, the pioneers of the dominant platform, have been undeservedly forgotten.
We decided to take a stroll down memory lane and dust some of these off. here follow the first Android device that each and every major manufacturer has released on the market.
HTC Dream / T-Mobile G1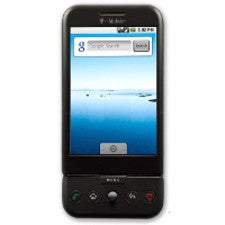 Let's drop down the tech talk and speak lyrically for the first commercially-available Android device in the world - the
HTC Dream
, also known as the T-Mobile G1, was a sincere depiction of the dream that Google had for Android. It was the first to venture in the young and yet uncrowded smartphone domain, giving users everything that it's most prominent at the time, the first Apple iPhone, did not provide. Believe it or not, this keyboard-enabled phone has had some serious impact on the tech world and on our lives as well; it was the litmus that Google used for officially testing the waters.
Sporting a large array of hardware buttons (even a trackball was present!), the HTC Dream did not sport groundbreaking hardware and lacked certain features that its rivals at the time donned; its biggest highlight was Android itself - a mobile platform that was among the most customizable ones at the time (not that things have changed much since then).
T-Mobile G1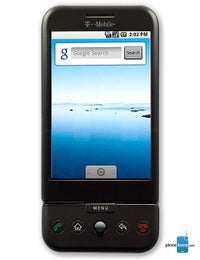 Samsung Galaxy I7500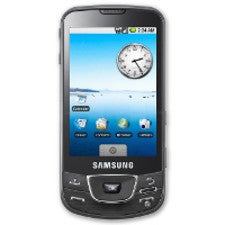 For Samsung, it all began with this handset, the
Samsung Galaxy I7500
, which marked the company's debut on the very same Android scene that it now (still) dominates on a global scale. In particular, this was Android 1.5 Cupcake right out of the box, but eventually the Galaxy pioneer had its firmware updated to Android 1.6 (in select regions).
As far as Samsung's foray into Android smartphones is concerned, it came with a
3.2
" AMOLED display, rocking a top-of-the-line resolution of 320 x 480 pixels (as per 2009's standards, that is), a 528MHz ARM11 processor, 128MB of RAM, a 5MP camera, and 8GB of on-board storage. Have in mind that this was some pretty high-end hardware at the time, and despite that the handset had some serious flaws (mediocre call quality, inconvenient hardware buttons), it is surely a piece of history - the first droplet of the wave with which Samsung flooded the land of Android.
Samsung Galaxy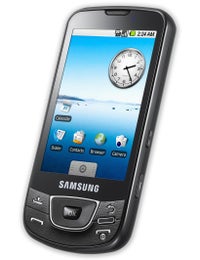 Huawei U8220 / T-Mobile Pulse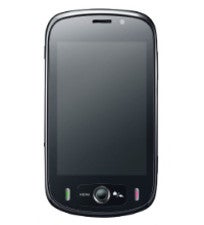 Huawei was one of the first China-based manufacturers to jump on the Android bandwagon. Its trackball-donning
Huawei U8220
, which was also rolling under the T-Mobile Pulse name, came with a heavily-customized Android 1.5 Cupcake on board. Eventually, it got updated all the way up to Android
2.1
, but thanks to the tireless efforts of many developers it was proved that Huawei's first smartphone to run Google's OS was perfectly capable of coping with Android
2.3
.7 Gingerbread.
Up front, it had a 3.5-inch display with a resolution of 320 x 480 pixels up front. Right beneath it, Huawei had packed in an ARMv6 528MHz processor, working in concert 192MB of RAM. The imaging capabilities of the device were courtesy of a 3.2 CMOS camera at the back.
LG EVE / LG GW620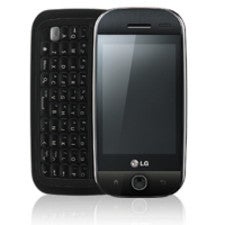 LG, one of the largest manufacturers in the world at the moment, was a little bit late to crash the Android party, as its South Korea-based compatriot, Samsung, had surpassed it by several months. Nevertheless, LG decided that it was high time it released an Android smartphone. It officially unveiled its
LG EVE
(also known as LG GW620) on September 14, 2009. Life was good.
Initially, the 3-inch device was running Android 1.5 Cupcake out of the box, but LG was committed enough to keep it up to date for some time, eventually treating it to Android 2.2 Froyo. Like most Android handsets at the time, this LG pioneer came with a retractable QWERTY keyboard. The rest of its specs were perfectly adequate for its time period - a 528MHz Snapdragon MSM7200A SoC, a 5MP camera with flash, a 3" LCD TFT display with a resolution of 320 x 480 pixels, and a 1,500mAh battery at the back.
Motorola CLIQ / Motorola DEXT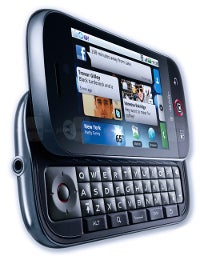 The
Motorola CLIQ
(also known as the DEXT outside USA) was the first Motorola ever to run Android - in particular, this was the creme de la creme of Google's mobile OS at the time, Android 1.5 Cupcake. Unlike Motorola's products of the last several years (which employ almost-stock Android), the CLIQ came with Motorola's MOTOBLUR UI, which provided users with feeds from a number of social networks (Facebook, MySpace, and Twitter, to name a few).
Packing a 528 MHz Snapdragon chipset, some 256MB of RAM, a 3.1" display with a resolution of 320 x 480 pixels, a 5MP camera at the back, and a 1,420mAh battery, the Motorola CLIQ had all the necessary bells and whistles to step hard on the heels of its Android rivals at the time. However, it was not as affordable as some of newer Motorola's devices.
Motorola CLIQ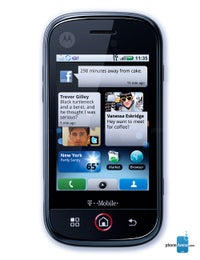 Sony Ericsson Xperia X10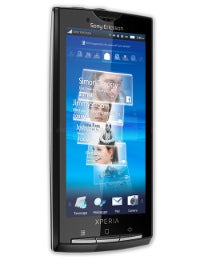 Here comes Sony, another major manufacturer that decided to venture into the land of Android. Officially announced in late 2009, its first Android warrior, the
Sony Ericsson Xperia X10
, hit the shelves in several months' time. It came with Android 1.6 Cupcake right out of the box, yet Sony kept its Android pioneer up to date for quite some time, eventually treating it to Android 2.3.3 Gingerbread.
It was not only among the larger Android troopers at the time it landed on the market, its specs sheet was pretty respectable as well - a 1GHz Snapdragon QSD8250 chipset, a large 4.1-inch display, and an 8MP camera were the main highlights of the phone. And yes, unlike Sony's smartphones of recent, the Xperia
X10
had a full array of hardware navigation buttons up front - back then, there was no little to no sign of the OmniBalance design that now graces most of Sony's mobile portfolio.
Sony Ericsson Xperia X10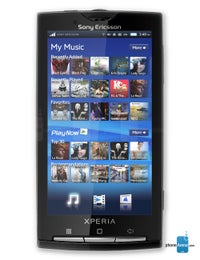 Lenovo LePhone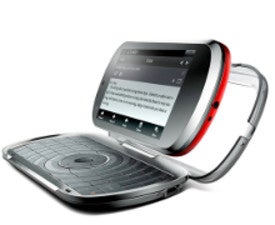 Lenovo was relatively late for the Android party, as its utter devotion to the PC market had prevented it from releasing a smartphone until 2010, which is an interesting fact if we take into consideration that it's now among the biggest manufacturers globally, but we digress. Lenovo's first Android handset (and first smartphone altogether) was the LePhone.
Unveiled in the early 2010, this handset came with a 3.7-inch AMOLED display with a resolution of 480 x 800 pixels, a 1GHz Snapdragon SoC, and two 3MP cameras - one at the back and the other one at the front, taking care of your selfies before these were trendy and cool. The intriguing aspect of this phone was its detachable keyboard - a definite zinger back in the day.
Xiaomi Mi One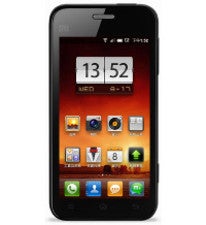 In the case of Xiaomi, the egg surely came before the chicken. The fledgling China-based company first developed a custom ROM for Android, MIUI, and only after prepped its own Android smartphone. Dubbed the Xiaomi Mi 1, it saw the light of day back in August 2011. Naturally, it was rocking Android with MIUI on top. Being almost as aggressively priced as Xiaomi's current batch of phones, it is safe to say that this phone in particular marked Xiaomi's crusade towards the top of the smartphone market.