Android on a diet: no more Donut or Eclair stats in monthly distribution table
11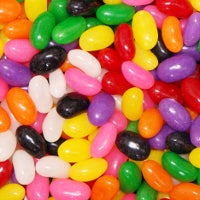 With a combined
1.3
% share of Android devices last month, Google has finally removed Donut and Eclair from the monthly distribution tables. The removal took place because those two builds of Android do not support the new Google Play Store app which is where the data is mined from. And as you would expect, during the 7 day period ending on Wednesday, growth in the Android platform was found in the Jelly Bean build. Including Android 4.1 (36.6%) and Android
4.2
(8.5%), Jelly Bean accounted for 45.5% of Android models, up from 40.5% in last month's survey.
Ice Cream Sandwich's share of Android devices in use has started coming down. The latest figures show that Android build to be in 21.7% of the models surveyed, compared to the 22.5% it scored last month. Gingerbread also came down, from 33.1% to 30.7%. And note that Android 4.3 isn't listed at all, even though
the build was available at the end of July
. Perhaps Google will update the stats or at the least, provide some information. That is, as long as the entire staff isn't stuffing their faces with Kit Kat bars.
source:
Google
via
Phandroid