Android further expands global dominance in Q4, but stumbles in U.S. again
33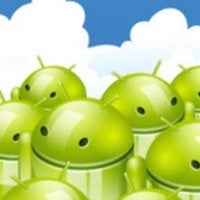 The battle of the ecosystems is no longer a battle in a global sense as Android just continues expanding its dominant hold on the market pretty much everywhere except for the United States and Japan where the iPhone still sells better. Still, those are some of the world's largest markets so they are definitely hugely important.
We already
gave you the U.S. numbers
, courtesy of Kantar Research, but elsewhere, Android is pretty much the sole leader with iOS only a distant second. And Windows Phone still only has a marginal presence with a few exceptions like Italy where it has surprisingly captured a 13.9% of the market. This is what the latest statistics for the 12-week period ending December 2012, released by researchers from Kantar Worldpanel Comtech show. Kantar's data is based on thousands of surveys across the globe.
First, the United States, though. The U.S. market continues to be the exception on the global scene as the iPhone manages to outsell Android and keep a healthy growth momentum. Japan is also one such market where the iPhone has an even larger share advantage compared to the Android crowd.
Europe and the rest of Asia, though? The complete opposite.
Looking at Europe's five biggest markets, Android outsells the iPhone more than two times. In Spain, Apple's share has fallen to 6.4% while Android holds a whopping 86.4% hold of the market. Urban China is also an Android stronghold with 72.5% of phones there running Google's operating system.