Android facts: 600,000 apps on Google Play, 20 billion downloaded apps
16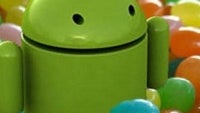 Google is killing it with new announcements at its Google I/O event - the all-new Android 4.1 Jelly Bean, Nexus 7 tablet and Nexus Q, but while those are products that we're still to get used to, one thing that strikes us now is the amazing Android growth. Now, there are 1 million Android devices activated on a daily basis, and 600,000 app downloads on Google Play.
In just one year, daily Android activations have grown from 400k at Google I/O 2011 to 1 million this year.
This means that Google's app catalog is quickly catching up with Apple's App Store. The leading app catalog has now only 50,000 more applications, and if all continues at the same pace, Google Play could soon become the world's biggest mobile app store.
To better illustrate the store's growth, we should just remember last december when Google celebrated 10 downloaded apps. Now, in just around six months that number has doubled. Apple in contrast has recorder 30 billion app downloads since the App Store launch in 2008.
Will Google Play outgrow the App Store soon? Let us know your thoughts on the topic below.
source: Google