Android Silver may bring premium sales experience to carrier stores
15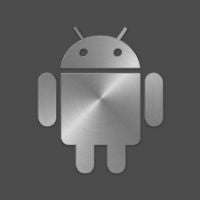 Google has been trying various ways to pressure manufacturers into launching with the newest version of Android, and pushing faster updates, and a new rumor claims that Google has another plan in the works called Android Silver to further those efforts. The idea would be that Android Silver would bring a premium sales and support service to carrier stores.
That alone sounds pretty nice, but of course there is one big caveat: only devices running Android with little to no customization would qualify for the plan. This means the only current devices that would likely make it into the Silver program would be the Moto X, Nexus 5, and perhaps the Google Experience lineup, but those aren't sold in carrier stores, and this program is specifically aimed at carriers. Only five devices could be in the program at any given time, and Google would train carrier staff in terms of sales, helping customers with initial setup, migrating data, and how to download/purchase apps from Google Play.
There is evidence that Google may be working on creating its own data migration tool, because the information talks of a five minute time limit for migrating data. It also sounds like the Android Device Manager services might become part of something called "Never Lost", which would allow you to locate, lock, or rename your phone, suspend your wireless service, keep all your stuff backed up, navigate you to your phone's location, and display your phone's current battery life. Lastly, there is mention of a round-the-clock "Hangout assistant", which sounds similar to Amazon's Mayday feature that offers tech support at all times.
It is unclear how accurate these rumors are, because they are based on less-than-detailed information from slides that were made late last year. So, there's no guarantee that Google is still following these plans, but the idea does sound like something Sundar Pichai would want to push. Is Android Silver something that would get you to buy a closer-to-stock experience device?