Android Pay goes live for 80 additional banks and credit unions in the US
6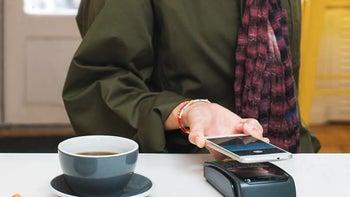 Google is doing wonders when it comes to the coverage of its mobile payment service, Android Pay, in the United States. If you've been following our reports, then you already know
Android Pay supports hundreds of banks
in the US and more are expected to get the same treatment in the not so distant future.
Today, Google published a list of 80 banks and credit unions that now support its Android pay service. Here are just some of them, so for the full list make sure to tap the source link: Act 1st Federal Credit Union, Adirondack Trust Company, AllWealth Federal Credit Union, American Bank & Trust Company, Armstrong Bank, Atlanta Postal Credit Union, Avadian Credit Union, Bank of Lafayette, Bofi Federal Bank, Bradford National Bank, Campco FCU, and CedarStone Bank.
If the bank you're using is on the list published by Google, you can go ahead and open the
Android Pay application
if you have it installed, and set up your paying options.
Google is expanding Android Pay's coverage in the US quite often, so if your bank doesn't yet support the service, there's a chance it will be included in the next expansion.