Android One takes new shape as Google adds program to its broader hardware strategy
9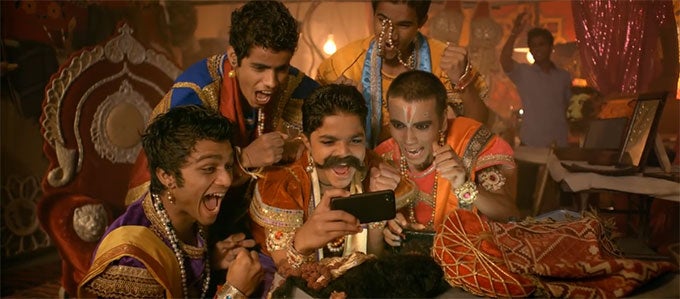 Two years back,
Google announced the Android One program
to give manufacturers an easy way to produce phones based off a standardized hardware design, and receive quick software updates through the deployment of a near-stock Android experience. But then last fall,
it sounded like the basic tenets of Android One were already falling apart
, as Google started easing those hardware restrictions, while dialing-back those promises of speedy software updates a little. Was Android One as we knew it essentially over? In a new interview, Google exec Mike Hayes explains that's anything but true, and that Android One "has become a part of [Google's] broader hardware strategy."
That comment there is particularly interesting, as it may suggest that
Android One is finding itself wrapped up in the new Rick Osterloh-helmed Google hardware division
. We already knew to expect programs like Nexus devices and whatever comes of Google Glass to be swept up under the umbrella of the new division, but Android One's name hadn't appeared in earlier reports.
"Google is taking a broader view of its hardware business. So you should expect to see a position around what we are doing on low-end devices all the way through."
Despite the changing shape of Android One, Hayes is clear that Google's relationships with early Android One hardware manufacturers are still in place, even as the roles shift a little. Google's no longer providing the same degree of "yardsticks" for OEMs to hit specific hardware targets, and everything from component choice to the schedules upon which Android One devices are released is much more in the hands of these hardware partners.
Google's also expanding its Android One-related efforts to work not just with phone-makers but also carriers. One benefit there is being able to do Google Play billing through the carriers; this program has always been about reaching out to smartphone users on a budget, and the ability to make small payments directly through mobile providers can be a very attractive one to such users.
Finally, Hayes confirms that "it's safe to say" we'll be seeing new Android One devices released in the future. He doesn't elaborate on what or when, but perhaps we'll be learning more soon with
Google I/O 2016 just around the corner
later this month.
source:
Economic Times
via
Phandroid