Android Nougat has a surprise Easter egg in the Quick Settings
4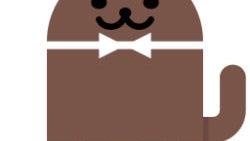 An Android Easter egg is a tried and true tradition at this point having grown from a basic random image of a zombie gingerbread man in Android 2.3 Gingerbread and getting more advanced until we got solid Flappy Birds clones in Android Lollipop and Marshmallow. Android Nougat has seen a more odd turn for the Easter egg.
The Android Nougat Easter egg has made an appearance in the latest Developer Preview build, but it's not found in the usual way. This time when you go into the About Phone settings option and tap on the Android version, you'll see the large N, but pressing and holding will just pop up a tiny cat head and tapping the cat head only shows a "No entry" emoji. But, once you've done that, you'll find a new option in the Quick Settings labeled "??? Android Easter Egg". Drag that into your Quick Settings lineup and that's when the fun begins.
Rather than a Flappy Bird clone, this time it's a Neko Atsume (kitty collector) clone. The Easter egg shows as an Empty Dish in your Quick Settings, tapping it allows you to add either bits, fish, chicken, or treats to try attracting a kitty. If a kitty arrives, it will show in your notifications and you can share the kitty image if you want.
Maybe not as fun a game as the Flappy Droidbug, but amusing nonetheless.