Android M tipped to come with new Nexus software update guarantee
22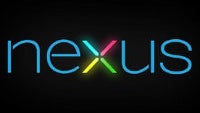 According to a new rumor, Google will soon update its Nexus software update guarantee. The decision is said to take effect starting with the commercial launch of Android M.
The rumor suggests that, starting with Android M, Google's Nexus devices will come with two-year guarantee for major system updates, and a three-year guarantee for security patches. Apparently, these time frames are based on the date when a OS version is released, which usually coincides with the launch of new Nexus devices.
Furthermore, Google is also said to guarantee security patches for at least 18 months since a Nexus device was purchased from the Google Store or the Play Store. Since we can see no reason why Google would send security updates to just some users and not others, this should mean that upcoming Nexus devices will continue to receive security updates for a year and a half following their discontinuation from Google Store.
If accurate, these new update guarantees will be certainly appreciated by future Nexus smartphone owners. At the moment, Google guarantees that a Nexus device will continue to get software updates for 18 months since the launch of the device, although Google often updates Nexus devices much older than a year and a half. The
Nexus 4
is a perfect example of this, as the smartphone was launched back in October 2012, but has still been updated to Android 5.1. Lollipop.
The sources also say that the new update guarantees will also be applied retroactively, which is great news if you've just purchased a
Nexus 6
. Unfortunately, this could also mean that the Nexus 4, the original
Nexus 7
, and the
Nexus 10
will not be updates to Android M, at least not officially.
The source of this rumor claims that Google might not announce the new update guarantees this week at Google I/O, as it's quite possible for the company to announce the changes closer to the commercial launch of Android M, which could happen this October.