Android Excellence is Google's answer to the new iOS 11 App Store
14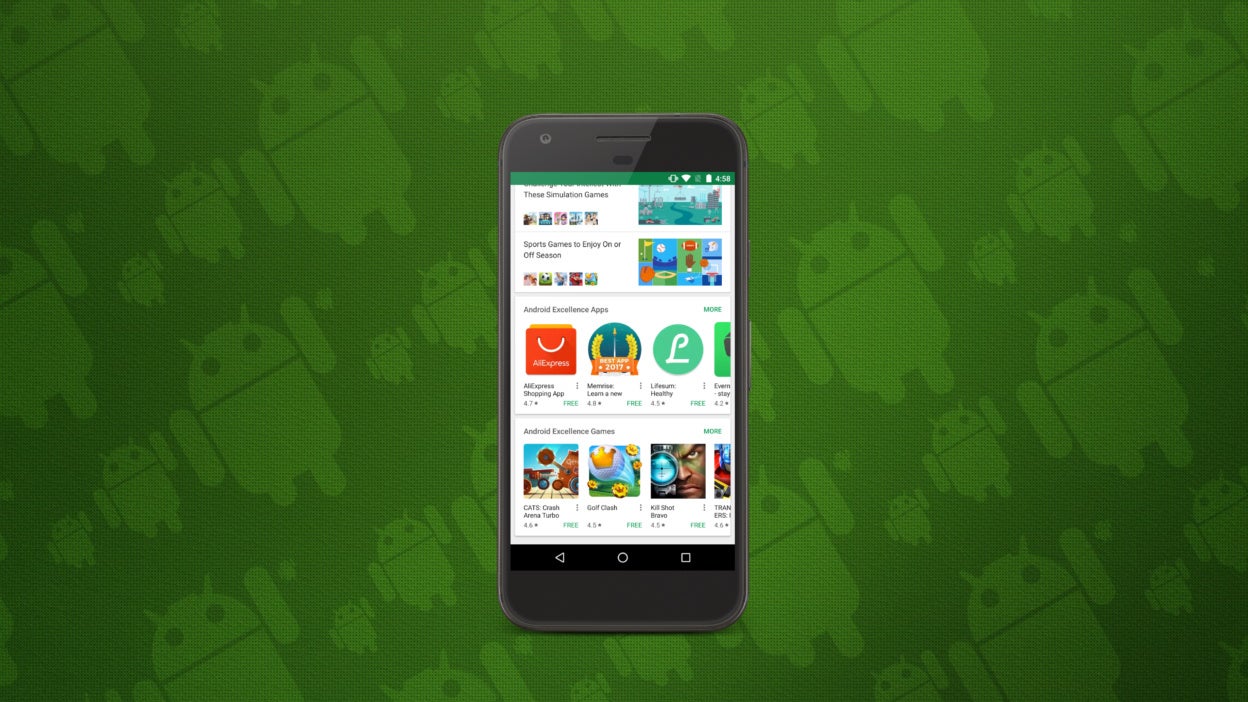 The digital distribution services of Android and iOS are set to receive some important updates in 2017. Earlier this month, Apple kicked things off by announcing a
major redesign of its App Store
coming with iOS 11 in September, and it looks like Google isn't planning on idling about either.
On Tuesday, the search engine giant announced and implemented the new "Android Excellence" program to Google Play. Basically, Android Excellence is a place where Google Play editors highlight apps that deliver "great design, technical performance, localization, or device optimization." Currently, the program consists of two sections, Apps and Games, which can be found at the bottom of the renovated Editors' Choice page.

Android Excellence Apps and Games collections
As you can see, the above applications aren't new, which means that any quality app that is well maintained can get a chance to be featured in the rotation.
While Android Excellence isn't anywhere as big of an update as the entire overhaul of Apple's App Store, we suspect that Google is simply employing a slightly different approach here. Instead of introducing everything at one go, Mountain View might simply deliver changes in smaller segments which could add up to a big redesign of Google Play by the end of the year.