Android Beam brings touch to share on NFC-enabled Androids
11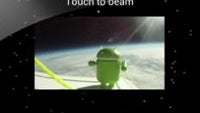 When we first heard about the newly announced Galaxy Nexus coming with NFC our first thought was Google Wallet. After the Android Ice Cream Sandwich (ICS) demo, though, this quickly changed to
Android Beam
. The NFC-reliant new feature impresses with the fact that it allows you to share pretty much everything on your phone with a single tap:
apps, contacts, music, videos, websites, directions
.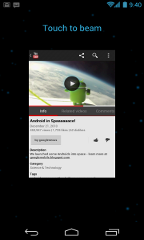 What's really impressive about it though is not sheer functionality - rather it's
the way it works
. Simply, without any complicated menus, touch the phones, tap your screen to confirm the "beaming" and off goes the transfer.Applications for example get transferred by simply pushing an Android Market link to the other device, so the Market there opens automatically and allows you to download the APK.
The possibilities are endless - you can share gaming scores, but also use the feature for multiplayer (woot!), chat and others. Check out the video demo below from Google's joint event with Samsung. Impressive, isn't it?