Android 7.0 Nougat release date pegged at August 22nd
11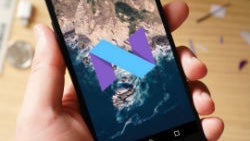 We've known for a while that Google was aiming to release Android 7.0 Nougat this month, and now we have a more specific date on when to expect the official updates to start rolling out to Nexus devices. The leaked dates come from LG and Canadian carrier Telus, both of which have a solid history of being right on these things in the past.
Telus has the most convincing evidence because it has a Software Update Schedule featuring various Android Security Updates (and the Android Marshmallow update for the Samsung Galaxy A5) which lists the release date for Android 7.0 Nougat for the Nexus 6P and Nexus 5X as this coming Monday, August 22nd.
Less convincing, but still interesting is a Korean LG page for the "LG G5 OS preview experience" (per Google Translate), which begins on August 22nd. As we've seen with companies like Sony, the AOSP code released for the various Android N Developer Previews has given manufacturers more time to work on updates. And, given that the Nexus 5X is made by LG, it certainly wouldn't be surprising to see LG quick out of the gate with Nougat updates.
So, it seems fairly likely that we'll see an announcement and the rollout for Android 7.0 Nougat starting on Monday. Right now, we can't say if any other Nexus devices beyond the 6P and 5X will be getting the update right away, and we also don't know if this also means the release of Android Wear 2.0 the same day. We'll keep you updated.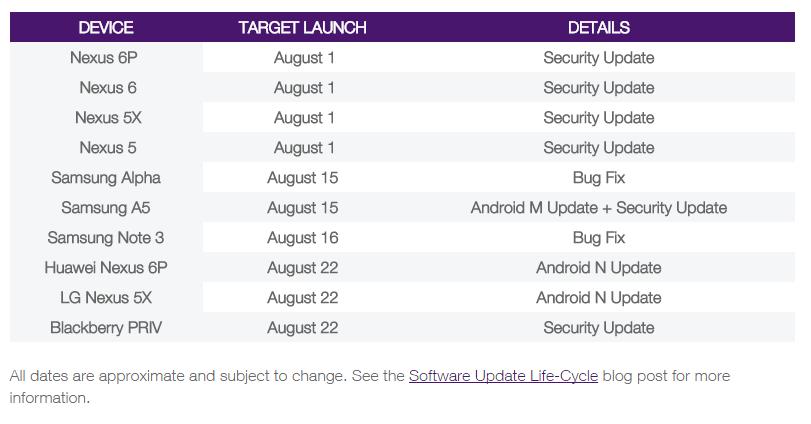 source: Telus & LG via Android Central