Android 6.0 Marshmallow: How to clear app cache and data
5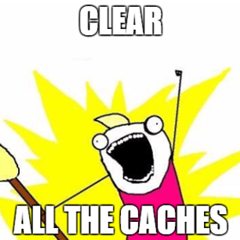 Last year, we published an article about
how to clear app cache and app data on Android
- Android Lollipop, to be exact. Since then, Google released Android 6.0 Marshmallow, and things changed a bit when it comes to clearing app cache.
You still have to go to Settings -> Apps in order to search for a specific app to clear its cache. However, once you tap on a certain app, Android Marshmallow doesn't provide a direct Clear Cache button (like Lollipop does). What you'll need to do is tap on Storage. Once you access the Storage sub-menu, you'll find the Clear Cache button that you're looking for, in addition to a Clear Data button.
If you want to clear cache for all apps at once (instead of doing it for individual apps), you must go to Settings -> Storage & USB -> Cached data. Simply taping on the Cached data tab will let you clear cached data for all apps - of course, you'll first have to confirm the fact that this is indeed what you intend to do.
In case you're wondering, clearing cache may help when an app misbehaves, or is running slower than usual. Clearing data is different: it literally deletes all user data and files associated with a certain app - so it's like reinstalling that app (without actually doing it).
P.S.: This tutorial was made on a Google Nexus 5X running stock Android 6.0.1 Marshmallow. Things may look different on your device.