Android 5.1 Lollipop is now rolling out for original Motorola Moto X and Moto X (2014)
26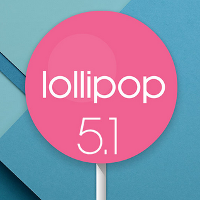 Last week, Motorola's David Schuster
announced via Google+
that the company's
original Moto X
would, along with the
second-generation model
, see Android 5.1 Lollipop as of this week. With soak testing having already begun at the point of Schuster's announcement, the
first-gen Moto X was updated
to Android 5.1 late last week in the U.S., Brazil, and Canada to those carried by Rogers. Now, Motorola has announced the update for both the original Moto X and the Moto X (2014), so if you're running either of these variants, an OTA should be on its way through cyberspace.
While the Moto X (2014) got Android 5.0 Lollipop, the original Moto X has yet to taste the latest flavor of Google's software in any capacity. Making the jump all the way from Android 4.4.4 KitKat, there'll surely be many happy recipients of this much-needed update.
Android 5.1 Lollipop adds a number of features and enhancements, including notification tweaks, new drop-down menus for Bluetooth and Wi-Fi within quick settings, and myriad unseen adjustments that will contribute to the smooth running of your Moto X.
We are excited to announce a new software update for Moto X (2nd Gen.) by Motorola. This update brings Android 5.1 Lollipop to your phone along with other improvements. Android 5.1 Lollipop improves stability and provides better control over notifications.
If you own the retail model of either the first or second-gen variants of the Moto X, then your parcel is in the post, so keep checking for updates if you've not yet been blessed with that all-important notification.