Android 4.4.1 begins rolling out, install it now on your Nexus 5
21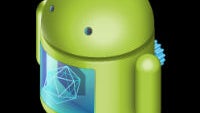 Not too long ago, we heard that Google had finished the
Android 4.4.1
update for the Nexus 5 and that it would begin rolling out in the next "few days". As per usual, Google has an odd idea of time, because reports have it that the update has already begun rolling out. And, even better than that, the manual update file has shown up on Google servers, so you can install the update right now if you want.
As was explained before, the major features of this update are all updates to improve the camera performance on the Nexus 5. The camera app will launch faster, autofocus is faster, colors and exposure have been improved, and there is also a new progress bar when shooting an HDR+ photo. There may be other bug fixes and such in the update, but we don't have a change log on it yet, so we can't say for sure.
Update rollouts from Google can take anywhere up to about two weeks to get to everyone. But, if you are comfortable with sideloading the update, it can be yours right now. All you have to do is grab the update file from the source, and follow the same instructions as were used for
sideloading the KitKat update on Nexus tablets
.
The only thing to check is that you must be running stock Android 4.4 build KRT16M to install this update. If you are, then you're good to go.