Nexus 5 camera improvements rolling out soon in Android 4.4.1
16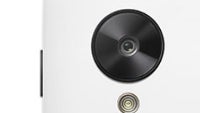 Since the launch of the Nexus 5, there have been two main complaints from reviewers and users alike - the battery life and the camera. The battery life isn't something that can necessarily be fixed all that much (though we would note that the issue is mitigated by the extremely fast charging afforded by the Snapdragon 800), but Google has been working hard on camera improvements which will be coming soon in Android 4.4.1.
The Verge
talked to Dave Burke, Google's Director of Engineering for Android, who has given a rundown of all the changes Google has made to the camera with the new update. The top of the list is speed all around. The app loads faster, autofocus has been made much faster, and simply taking photos is faster, because Burke says the app has been shifted from slower shutter speeds towards faster speeds, especially in the daylight. The camera had been optimized more for night shots where it could use a longer shutter to get better pictures, and rely on the optical image stabilization to keep the quality up, but that led to motion blur and other issues in daylight. With the autofocus, exposure, and white balance fixed, you remove motion blur problems and make everything faster in general.
Additionally, there is a new progress bar on HDR+ photos, which helps you know how long it will be to take a photo, since HDR takes longer in general. Colors and contrast have also been improved in the update. Colors look more saturated, and Burke says the aim was to make images "pop" more. Overall, the pictures look better all around.
Google says that the Android 4.4.1 update will begin rolling out in the next few days. As we've learned, rollouts can take a couple weeks to complete, but we're sure there will be a manual update package available soon enough.