Android 4.3 Jelly Bean video demonstration (on Samsung Galaxy S4 GT-I9505)
17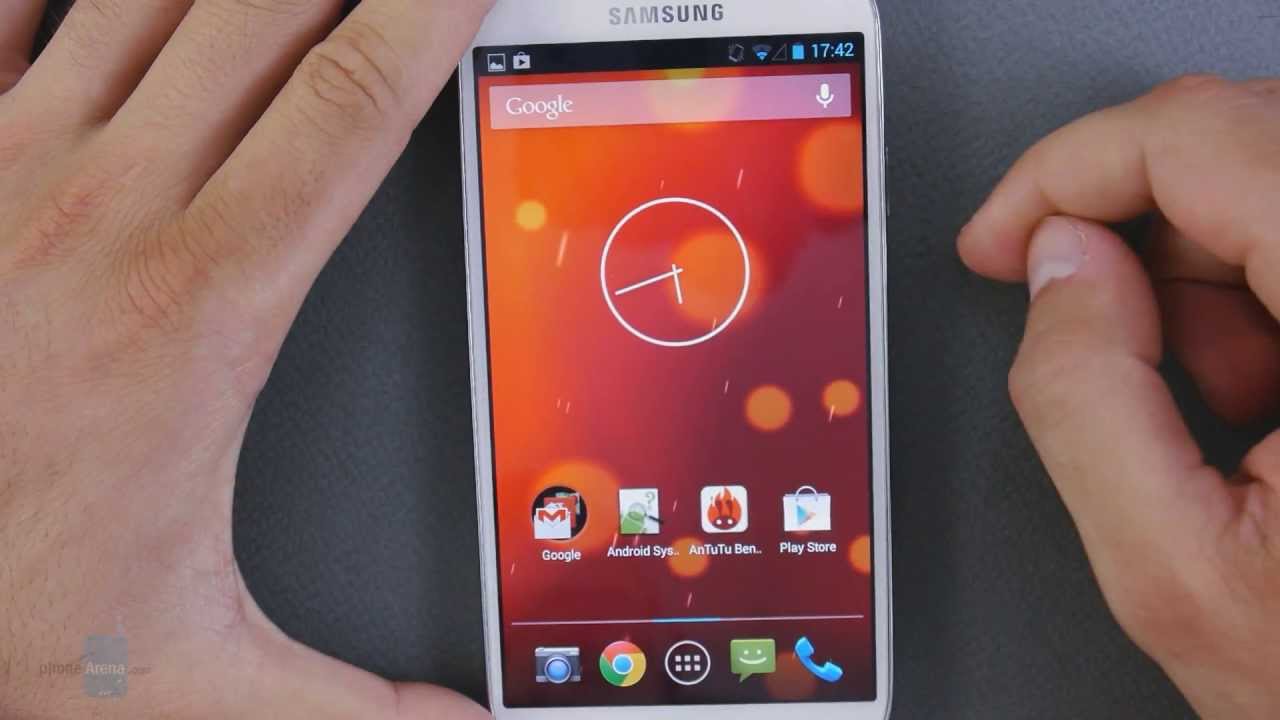 Android 4.3 Jelly Bean
has just leaked out for the
Samsung Galaxy S4
GT-I9505 and we quickly installed the new version of Google's operating system to give you a quick demonstration of its features.
Let's first mention that this is an unofficial build for the SGS4 dated June 26th, so it's obvious that it is fresh and that Samsung has gotten early access to the new version Android, before Google officially announces it.
If you are feeling adventurous, you can find
instructions on how to install it on your Galaxy S4 here
. Let us warn you, though, that this will void your warranty and if you haven't flashed custom ROMs before, proceed with extra caution.
So with no further ado, let's explore
all the new features in Android 4.3 Jelly Bean
.
Firing it up you notice that the interface hasn't changed a bit. Android 4.3 has got the same looks as 4.1 for the most part. The biggest change is in the
camera application
where instead of having your settings around the radial focus ring, you have them separated on the bottom. As cool as the radial dial looked, it was not practical because your finger often got in the way.
You've also got the new 'Sun Beam'
live wallpaper
that we saw on the Google Edition Galaxy S4 and HTC One.
And believe it or not, that's about it. At first look we were hard pressed to find any other changes in the visual appearance of Android 4.3.
However it seems that
Google has focused on under the hood improvements
, and actually that would be its focus in this release. We noticed that Bluetooth Low Energy support seems to have been added (it appears in Android System Settings). There is also now support for Bluetooth tethering, new developer options and new sort of GPU rendering. We're just scratching the surface here, and we're certain Google will provide a much more detailed changelog once Android 4.3 goes official
We also ran some standard benchmark tests and interestingly enough we noticed a slight change in the scores. Our first Galaxy S4 review unit scored around 25 000 on AnTuTu, and after flashing Android 4.3 Jelly Bean we noticed the score improve a bit:
AnTuTu

(SGS4 with Android 4.3):

26698

AnTuTu (SGS4 with Android 4.2): 24701
That's about it, we'll continue exploring the new features in 4.3 Jelly Bean, but right now you can take a look at our quick hands-on video demonstration of the latest update to Android.
Recommended Stories