Analytics firms show contrasting stats regarding Windows Phone's growth
29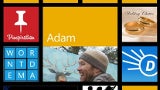 So, how is Microsoft's struggling mobile platform doing these days? It looks like only Microsoft knows, because the analytics firms aren't really on the same page. For example, companies Statcounter and NetApplications have revealed strikingly contrasting data about the operating system's recent market performance.
Statconter, which collects its data by measuring hits to a wide number of websites, is indicating a slight, but steady increase in Windows Phone's web share. On the other hand, NetApplications seems to have witnessed a sharp decline in Windows Phone's share for the month of April, as seen on the graphics below. The thing is that NetApplications applies regional correction to its data, and that is seen as one of the main reasons for the difference in the results. That, however, doesn't make much sense to us, because NetApplications has also observed a pretty decent growth for WP until April of this year. Either the company has changed something in the way it collects its data, or there's something else at play here.
We're wouldn't say that these stats are completely inaccurate or something, but the simultaneous release of these researches shows us that they can sometimes be a bit misleading when looked at without any reference.
At the end of the day, Windows Phone seems to be growing steadily for now, albeit at not a very fast pace.
via:
WMPoweruser