Analyst takes a guess at the OnePlus 5's price, a dubious poster shows the phone's release date
10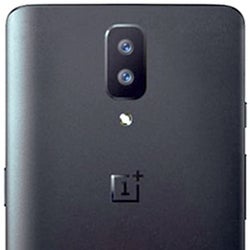 So, the
OnePlus 5
is coming. We don't know when exactly, but seeing how the company's "guerilla marketing" campaign is churning teasers left and right, we are guessing an unveiling
should be pretty soon
. As usual, it's expected that the "flagship killer" will have top-notch hardware at an aggressive price point. But how much, exactly?
OnePlus is well-known to sell its handsets at bargain prices (considering their class), but every year, the new flagship model costs a bit more than the last. Rumors keep saying that the OnePlus 5 will, indeed, be more expensive than the OnePlus 3T and an analyst has taken a stab at guessing just how much it will cost.
Pan Jiutang, a known analyst, claims that the OnePlus 5's price tag will be around the ¥3,000 mark ($444). Of course, this is the price for China — we assume that it would translate to something like $480 for the US market, judging by current handset pricings.
If that seems a bit steep for a OnePlus device, don't worry — the report suggests that this is the price for a "higher configuration" variant — probably one that has 128 GB of storage. Since this is just an analyst's best guess, we'd say you should take it with a grain of salt, but looking back at how OnePlus handsets have been priced throughout the years, we'd say the guess is very much a possibility.

A couple of days ago, an allegedly leaked poster was also circulating online, claiming that the OnePlus 5's release date is the 15th of June. While the date itself does sound plausible, we just couldn't find a solid, confirmable source for the "leaked" poster, so, again, take that salt – it's on us.