Analyst sees Microsoft becoming the first trillion dollar company
39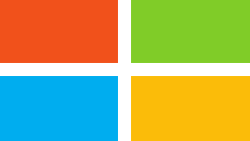 Back in February 2015, the market capitalization of Apple (share price multiplied by number of shares outstanding) surpassed $710 billion. At that point,
Apple was the first company in history to be valued at over $700 billion
. The tech titan eventually peaked at $775 billion before slipping back to the current value of $617 billion.
Even though it currently is in third place after Apple and Alphabet, Microsoft will be the first company to have a valuation in excess of one trillion dollars according to Equities.com analyst Michael Markowski. The current valuation of the top five publicly traded tech firms includes:
Apple $617 billion
Alphabet $548 billion
Microsoft $492 billion
Amazon $359 billion
Facebook $333 billion
Microsoft has a better chance of reaching the trillion dollar mark than Apple does, says Markowski, because a software company like Microsoft is more scalable and can reach more people than a hardware company like Apple. The analyst also says that the acquisition of LinkedIn helped raise Microsoft's valuation because social media earnings are valued higher. And Microsoft paid only $60 for each LinkedIn subscriber, who tends to be a professional with a higher paying job than the typical social media user. Facebook paid $218 on average for each of its social media users.
To get to $1 trillion in valuation, Microsoft will have to double its stock price. It should benefit from a hike in LinkedIn subscribers to 700 million by 2020 from the current 433 million. The only competition that Microsoft has in the race to $1 trillion in value is Alphabet, according to Markowitz. The analyst doesn't expect Apple to be involved in what he sees as a two company race.
source: Equities.com via MSPoweruser.com