Analyst says that only 18% of buyers will go for the super-expensive iPhone 8
34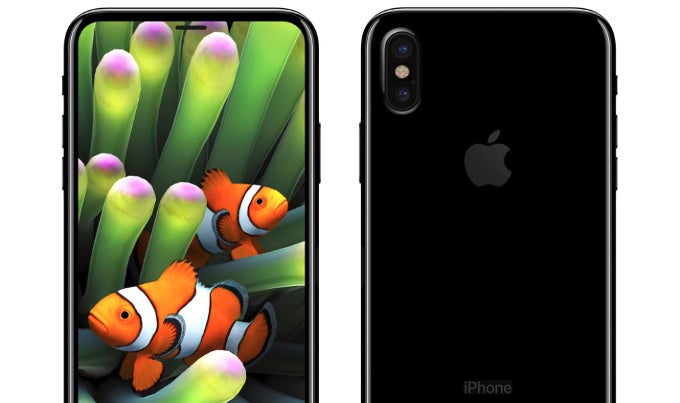 Yesterday's
Samsung Galaxy Note 8
reveal
was great... up until the point when Sammy announced
a $950 price tag
for the premium phablet. Sure, it's a super-powerful phone with all the technological advancements and bells and whistles crammed in there, but hey... a near-1k price is a tough pill to swallow.
On the other hand, wincing at the Note 8's price is good practice for what is about to hit us next month — the
Apple iPhone 8
(iPhone X, iPhone Edition, or whatever the anniversary model ends up being called) is
rumored to start at $999
. Given that Apple likes to separate its phones in storage tiers, we wouldn't be surprised to see the all-screen iPhone stretch to a $1,200 price. Wow...
We aren't the only ones to flinch, it seems. In fact, analysts believe that most Apple customers will not go for the iPhone 8. Instead, they will opt for the
iPhone 7s
and
7s Plus
. According to Barclays analyst Mark Moskowitz, only 18% of potential iPhone buyers will be interested in spending $1,000 or more on a new phone. Seeing as it's apparently going to be positioned as a "premium model", it doesn't look like a big deal that only a fifth of customers would go for it — that's kind of the point. However, allegedly, investors are expecting the iPhone 8 sales to make up for about 30% - 35% of new iPhone sales. And that might be a problem.
Doom and gloom for Apple? Hardly. We are pretty sure the company will do its best to make the iPhone 8 the most desirable product in its roster. And, with carrier contract installments and the such, a lot of users will find it hard to resist the temptation. What do you think?