Analyst predicts AT&T will offer competitive plan prices to win regulatory approval for the merger
22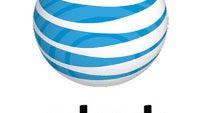 AT&T will be facing thorough regulator scrutiny on account of its
T-Mobile buyout
, since it will leave the most visible cell phone market in the world with only one huge GSM carrier. The complete move to LTE won't happen overnight, so this would still matter to the Department of Justice and the Federal Communications Commission, which will be reviewing the deal.
Jonathan Chaplin, an analyst with Credit Suisse, is psyched about the deal, but says that the regulatory hurdles for it to be rammed through are "
enormous
", and that he has "
never seen a deal with more regulatory risk be attempted in the US
". That being said, AT&T has probably consulted with the authorities before it started coining out the offer for T-Mobile, and is probably willing to make "
massive divestitures and concessions
", Chaplin says.
We couldn't agree more, and there is a great chance that the pricing for AT&T services will actually
go down
. This might sound counter-intuitive for a newly-minted monopoly over the GSM market, but first, AT&T will be able to afford it now, with all the synergies it can achieve using T-Mobile's towers and spectrum, joint marketing and retail stores, etc. Second, it will be very closely watched by regulators, so it must give them a compelling reason to approve the deal, and what's better than showing it will actually lower prices for consumers, both in the short run, and when the LTE network is fully rolled out.
AT&T is emphasizing on the fact that the two carriers combined will invest more than $8 billion in the next-gen 4G LTE network, including coverage in hard to reach rural areas, which has been Verizon's and rural carriers' stronghold before. We are already seeing Verizon lowering its LTE plan prices to undercut AT&T's 4G network, when it is completely operational.
The interesting thing is what will happen with the handset variety - it will probably diminish slightly, as there will be no incentive now for T-Mo to maintain its rich Android portfolio in order to differentiate itself, but, on the other hand, manufacturers will be eager to please the largest US carrier, so we are drooling at the thought what phones they will come up with for AT&T now.
via
Forbes