Analyst: Apple's roadmap for 2011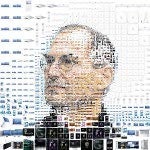 Gene Munster, described as a top Apple analyst, has made his predictions for 2011. Among them is one of the most hotly debated topics in the smartphone community at present - the
Verizon-branded Apple iPhone
, which is said to be 90% certain, as well as the Mac App Store (100% sure) and the iTunes cloud service (80%).
Here's the full list of major Apple-related events as anticipated by Gene Munster:
- Verizon launch of the iPhone: Probability 95%
- Mac App Store: Probability 100% (Jan. 6 launch)
- iTunes cloud services: Probability 90%
- iPad geographic expansion: Probability 100%
- iPad subsidies from carriers: Probability 80%
- OS X Lion: Probability 100% (summer 2011)
2011 is still young and all we can do is wait. Various reports/analyses point to different things - just for example,
the next-generation iPad
is supposed to come either in Q1 2011 or April 2011, while the Verizon iPhone
has been "coming soon" for a while now (actually since 2007). Anyway, what do you think of these predictions?
via:
Business Insider