Analyst: Apple is subsidizing pay hikes at Foxconn
15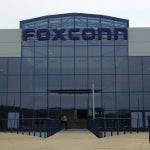 Last quarter, Apple saw its gross margins drop from 47% to 42.8% and it has estimated the number to drop further in the September quarter to 38.5%. At the same time, gross profit margins at contract manufacturer Foxconn have been rising. Analyst Adnaan Ahmad with Berenberg Bank takes this to mean that
Apple probably is subsidizing recently instituted pay hikes
at the factories. The analyst notes that Foxconn has been seeking better terms from its customers after
labor costs increased
by as much as 100%.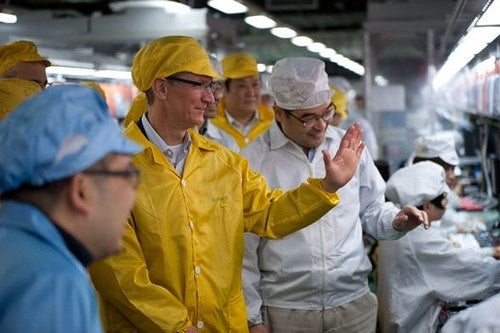 Apple CEO Tim Cook visits a Foxconn facility in Zhengzhou, China
Ahmad believes that Apple has put up a major part of the pay hikes at Foxconn and that some of the other tech firms that use the contract manufacturer to assemble their products like Sony and HP, are not financially able to help out. The analyst points to Apple's capital expenditures which zoomed from $440 million in the December quarter to $2.1 billion in the second quarter of this year. Considering that Apple had already recognized the costs of expanding its campus in 2010, the jump in expenditures is related to something else.
Foxconn Chief Executive Terry Gou said earlier this year that Apple would help share the cost to improve working conditions at the factory. Last month, the Fair Labor Association said that working conditions had improved at Foxconn factories since an audit made earlier this year. The FLA says that
284 violations have been corrected
. The Apple iPad and Apple iPhone are two of the products built at Foxconn's facilities.
source:
AppleInsider