An LG built Project Tango tablet coming to consumers next year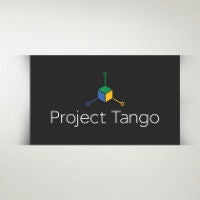 Project Tango
doesn't really sound like something that would make for a good consumer device. At best it is a developer project and maybe something for enthusiasts, but that isn't going to stop Google and LG from bringing a Project Tango tablet to consumers next year. Maybe this is all about getting more people mapping the world?
Project Tango, if you don't remember, is another moonshot from Motorola's old Advanced Technology and Projects (ATAP) group that is now part of Google. The idea is to put multiple cameras and sensors on the phone and tablet hardware to allow for full 3D maps to be built. The potential of the hardware isn't totally clear, but Google has already mentioned benefits for indoor maps. The ATAP team announced today at Google I/O that it is working with LG to bring a consumer model of the tablet to market next year.
There's no word on specs, pricing, or more specific availability. It seems like the plan is just to get the device into more hands, because crowd-sourcing is the best way to build better indoor maps and whatever else could come from the data.