Amazon's smartphone leaks out: set to completely change the way we interact with phones
33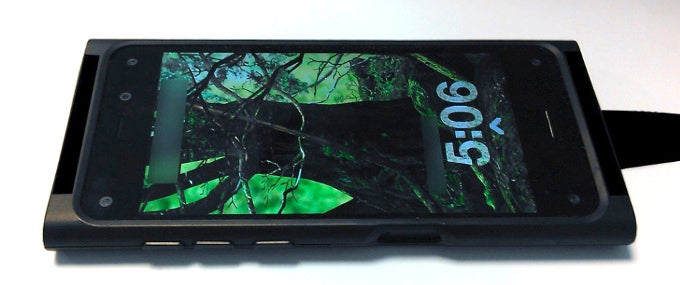 Amazon is building its first smartphone and it will come with unique software features that will change the traditional tap-and-swipe way around a phone, according to an inside scoop by BGR.
Amazon's first smartphone (could it be called the Kindle phone?) is said to come with a 4.7-inch display and feature a whopping four power-savvy infra-red cameras on the front that will work in concert with a pack of sensors to track the position of your head in regards to the phone. Last time, we heard that this will enable a 3D effect, but this latest leak reveals that those effects will be just the tip of the iceberg.
In fact, the unique combination of 4 cameras, software and sensors will enable a new way of navigating a smartphone by just tilting your smartphone. Amazon is said to have gone as far as removing all menus in apps - you'd just tilt your phone left and right to get into settings. Tilting the phone like that would result in a screen with the settings sliding over.
In the messaging app, tilting the phone to the screen would bring the camera, allowing you to quickly embed an image to your text. In the weather app, on the other hand, just tilt the phone to get the extended forecast.
Amazon's smartphone aims to bring new, tilt-based controls
The implementations varies in apps: while reading a book in the Kindle app, for instance, tilting the phone would bring up the X-Ray menu with references about the book; in the email app, you'd be able to tilt the phone just a bit to see labels for the otherwise label-less icons. In a search for, say, a restaurant, tilting the phone when looking at the list of results will display Yelp ratings. In Amazon's video store, when looking at a list of movies, you'd be able to just tilt the phone to see IMDB ratings.
In addition to this ground-breaking new feature, Amazon is also bundling up the possibility for your camera to read and recognize signs and other text in real-world pictures via optical image recognition (OCR). The camera software will thus allegedly be able to extract the text from images, and then even translate it into another language.
Finally, Amazon's smartphone is said to get an official unveiling and christening by the end of spring.
source:
BGR
Recommended Stories