Amazon set to purchase mobile ad company, get in the game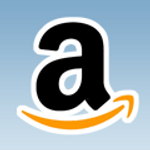 A couple of weeks after speculation arose that
Amazon would sell ad space on the screensaver for the Amazon Kindle Fire's welcome screen for $600,000
, the rumor has broadened into a plan for
Amazon to create a mobile ad network
. To help it get started, Amazon might be looking to purchase Jumptap, a company already in the mobile advertising business. According to sources for AdAge, the online retailer has also looked at purchasing other firms in the same line of business. Additionally, Amazon hired Jamie Wells away from Microsoft where he was in charge of global product marketing for mobile display and apps. His LinkedIn page says he is currently hiring candidates for mobile ad sales and marketing positions which dovetails perfectly with the Amazon-Jumptap rumor.
"With the amount of data Amazon has available, there's a massive opportunity to use that as a pretty powerful targeting technique online and into mobile."- Sal Candela, mobile director of media agency PHD
Some more information about Amazon's plan to sell ads on the Kindle Fire welcome screen has been leaked by an anonymous ad agency executive. The executive says that Amazon will charge advertisers the expected $600,000 to run an ad on the screensaver on the Amazon Kindle Fire's welcome screen and all ad campaigns will run two months. Another agency executive said that Amazon will offer an
extended ad package for $1 million
.
used that information to make product recommendations
. It uses that recommendation algorithms for its Appstore for Android, offering specific mobile apps to customers. Amazon will be competing against Google's AdMob which runs ads on various platforms and owned 24% of the market at the end of last year. Millenial Media was second with 17% followed by Apple's iAd with 14% of the market. iAd has been hit with criticism about Apple taking creative control of the ads and requesting they be done in rich media optimized for iOS. And that doesn't even
discuss the high prices that advertisers say Apple is charging
. Samsung's AdHub is
expected to start up in the second half of this year
, and will also provide competition to Amazon.
According to comScore, half of all adult smartphone users in the States visited an Amazon site or app in March. That makes Amazon
the forth most visited property in the smartphone world
. The introduction of Amazon into the $2.6 billion mobile ad business is expected to give the fledgling industry a big boost.
source:
AdAge
via
FierceMobile