Amazon says that "app store" is a generic term in response to Apple's law suit
23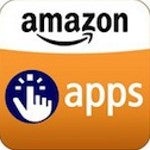 We recently
reported
how Apple is taking on-line retailer Amazon to court for using the phrase "Appstore" to describe the latter's Android application marketplace. Apple, of course, offers it's users the App Store-a name the company has a trademark for. The Cupertino based firm is seeking a ruling from the court that would force Amazon to stop using the "Appstore" title. Amazon replied that the lawsuit is
baseless
and that "Appstore" is a
generic term
.
Amazon quoted Apple CEO Steve Jobs from Apple's recent earnings call. In the midst of criticizing Android, Jobs said, "So there will be at least four
app stores
on Android, which customers must search among to find the app they want and developers will need to work with to distribute their apps and get paid." Amazon's argument is, if the CEO of Apple is using the term to describe Android flavored app stores, how could the company claim trademark infringement by Amazon?
The on-line retailer has filed a counter suit, asking the court to dismiss Apple's suit, have the latter reimburse Amazon for attorney's costs, and most important of all, rule that the use of the term "Appstore" does not infringe on Apple's trademark.
If you're into all things legal, check out the filing by clicking on this
link
.
source:
GeekWire
via
BGR