Amazon sued by Apple over use of App Store name
19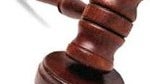 Apple is taking Amazon to court over use of the 'App Store' name. In a filing made March 18th in federal court in Northern California, the Cupertino based tech firm said, "Amazon has begun improperly using Apple's App Store markin connection with Amazon's mobile-software developer program." In the suit, Apple also added that, "Amazon has unlawfully used the App Store mark to solicitsoftware developers throughout the United States."
As we
reported
, Amazon is expected to launch the Amazon Appstore today, which is expected to offer an exclusive version of the hugely popular Angry Birds game. Apple's App Store has offered downloads of applications for the Apple iPhone, iPod and iPad since 2008. Over 10 billion downloads have been performed from the Apple App Store since its inception, the company noted in its filing.
In the suit, Apple claims that it has contacted Amazon three times in an attempt to get the online retailer to stop using the 'App Store' name. The suit also notes that Apple has a trademark for the name. Company spokeswoman Kristen Huguet said, "We've asked Amazon not to copy the App Store name becauseit will confuse and mislead customers." Amazon spokeswoman, Mary Osako, told reporters that, "We have a long-standing practice of not commenting onpending litigation."
source:
Bloomberg
via
AndroidCentral