Amazon rumored to soon offer a $99 Kindle Fire HD tablet with 7 inch screen
9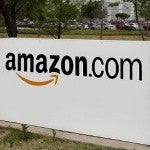 For months,
a $99 7 inch tablet has been rumored
, but has never been delivered. Now, the latest speculation has Amazon ready to deliver a $99 7 inch Amazon Kindle Fire HD. The tablet would offer resolution of
1280 x 600
which improves upon the 1024 x 600 resolution on the most current 7 inch Amazon device. In addition to that tablet, Amazon produces an 8.9 inch version of the Kindle Fire with a 1280 x 600 panel. Using the same resolution on a smaller screen should improve the pixel density on the rumored model. The tablet is expected to be powered by a TI OMAP processor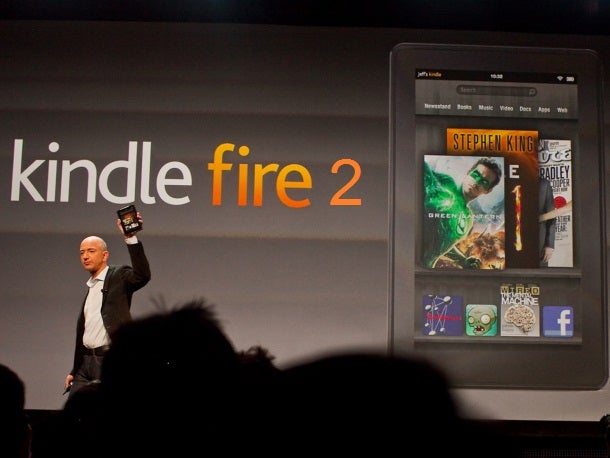 The Amazon Kindle Fire 2 introduced by Jeff Bezos
Earlier this month, Amazon cut the price of the Wi-Fi only
Amazon Kindle Fire HD 8.9
from $299 to $269 while the LTE version was slashed by $100 to $399. The lowest priced slate in Amazon's line up is the original
Amazon Kindle Fire
priced at $159
while the
Amazon Kindle Fire 2
is priced at $199. For the company to deliver a $99 tablet with specs that are improved would be quite a feat for Amazon.
And perhaps delivering a 7 inch sub-$100 tablet is too much to expect, even for the company credited with starting the low -priced 7 inch Android tablet niche. The company has
denied the report
of a $99 tablet saying that it has already "
hit the lowest price points possible for that hardware
." But according to IDC Research Director Tom Mainelli, the infrastructure is in place to produce a $99 tablet.
Amazon sells its tablets for breakeven and makes its money by selling content, apps and cloud based storage to its customers. No Google apps or services are on the devices even though they run on the Android OS.
"If they can sell the product at roughly what it costs to build, that fits their long-term vision to make money selling you content on that device. It's entirely possible – physically possible – to create a device that costs $99, particularly at the scale that Amazon would do it."-Tom Mainelli, Research Director, IDC
source:
TechCrunch
via
BGR