New Amazon Echo smart speaker with display leaks in high-resolution image
8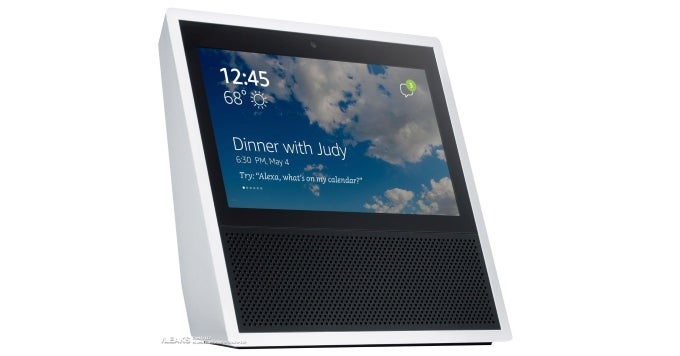 Late last month, we passed along the news that Amazon is preparing a successor to the Echo smart speaker. The next-generation gadget was said to feature a video screen, making it quite unlike anything else on the market right now. It looks like those rumors may pan out, for a high-resolution render depicting the purported hi-tech intercom appeared online, confirming the intel.
Unfortunately, there are no details to accompany the leaked image. We can see that the display shows the time, weather, and your schedule. It also invites you to issue voice commands for Alexa, such as
"What's on my calendar?"
We suppose a screen can provide plenty of value to a smart device with a built-in AI voice assistant that's under ongoing intense development. But we'll have to see it in action to get a proper understanding for its potential.
One thing is for sure, though – a display will certainly differentiate the next Echo speaker from competitors like Google Home and Microsoft's upcoming Invoke. It will help Amazon maintain a technological advantage, even if the competition's AI platforms grow smarter than Alexa in the meantime.
We'll serve more information about the speaker as it becomes available. Until then, that's all there is to report for now.
ALSO READ
source:
SlashLeaks