Amazon acquires Yap – possible move to compete with Siri
4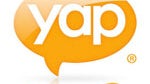 An SEC filing surfaced today that reveals a merger took place back in September between voice recognition startup, Yap, and a company called "Dion Acquisition Sub." Interestingly, Dion Acquisition Sub's headquarters is listed as 410 Terry Avenue in Seattle Washington. That address belongs to an Amazon.com building. Neither company has made any public statements regarding a merger.
Yap was founded in 2006. Just two years later it was able to raise $6.5 million in a Series A round of R&D funding. Yap has been in control of a variety of speech-recognition intellectual properties as well as running a voicemail-to-text service for consumers. Currently Yap's website, yapme.com, only contains a notice that informers customers that Yap Voicemail will be discontinued on October 20, 2011 and instructions on how to restore their phone's original voicemail.
As we reported earlier today,
data suggests that the Amazon Kindle Fire may be more sought after now than the iPad before launch
. While it is not considered a direct competitor, the two devices do have competing features. Based on the success of Siri on iOS devices, it makes sense that Amazon would look to acquire a voice recognition company to offer a Siri-esque feature in its future devices. Of course, that is only speculation and we hope to hear an official word with more details on the merger soon.
source:
SEC filing
[PDF] via
The Atlantic