Amazon Kindle Fire more sought after now than the iPad before launch, suggests study
6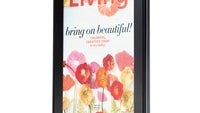 Those who see Amazon's tablet as the first true threat to the iPad's supremacy might be on the right track, if the data provided by a recent ChangeWave survey is to be trusted. According to the study,
the Amazon Kindle Fire is currently in higher demand
when compared to how sought after the iPad was in February of last year, or about two months before Apple launched it.
Sure, the gap between both devices' ratings might be minimal, but it is definitely there – 5% of the participants said they are very likely to purchase, or have already pre-ordered, the Amazon Kindle Fire. At the same time, 4% of the respondents in an identical survey conducted in February of 2010, expressed very high likeliness of buying an iPad. In addition, the Kindle Fire holds the lead in the "Somewhat likely" category too with 12% versus 9% for the iPad.
Of course, before pronouncing the Kindle Fire an iPad killer or anything, one has to consider that the 2010 survey was conducted prior to the iPad's launch. Or in other words, the general public had yet to be introduced to the whole tablet experience as we know it today. On the other hand, tablets come in all shapes and sizes nowadays and consumers are more than willing to own and use one, especially when they come with a price tag as tempting as the Fire's.