Amazon, RIM, IBM, Intel possible webOS buyers, HP might sell platform for "hundreds of millions"
9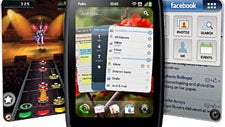 We've been enamored with webOS since the day we saw the gesture-based platform on the first Palm Pre, but sadly the operating system couldn't get traction partly due to many delays, financial difficulties and weaker hardware. That was set to change after HP acquired it from Palm for $1.2 billion, but after a year of developing, the company came up with no novelties in the Pre form factor and quickly dumped the HP TouchPad and the whole webOS hardware business.
Since then, HP has been looking to sell webOS to interested companies, but there didn't seem to be all that many. Now, the company seems to have lowered the price to
"hundreds of millions of dollars"
for the platform. Reuters had four different sources confirming that and narrowing down the possible buyers to
Amazon, Research In Motion, IBM and Intel
.
Another company that might need to further cement its patent portfolio to help it win a legal battle with Android is
Oracle
. Former HP chief executive Mike Hurd for once was at the core of HP's webOS acquisition, and is now working at Oracle.
Selling webOS
should move faster now that Meg Whitman has taken over the company as the new CEO promised a quick decision about its fate. In addition, the quickly evolving market deprecates the value of the mobile OS quickly.