Tablet owners spend the most among e-shoppers, suggests study
2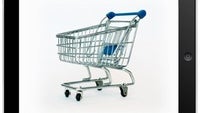 With the holiday season right around the corner, retailers nationwide are pondering what would be the best ways to give their sales a boost, and a recent discovery might have revealed a way of accomplishing that goal. According to a recent study,
customers who browse a retailer's online store using a tablet are more likely to end up purchasing something
when compared to those e-clients using a laptop or a desktop computer.
If we analyze the figures in detail, the gap between the numbers may not seem to be that vast. Results indicate that 3% of all visits from a PC lead to a purchase, while up to 5% of visits made from a tablet end up at the online check out desk. However, the study suggests that tablet owners show a tendency of filling up their virtual cart with merchandise worth up to 20% more than what an owner of a traditional computer is likely to purchase. Or in other words, tablet owners seem to be the biggest spenders around.
The researchers explain the phenomenon with the fact that surfing the web on a tablet is more or less a unique experience. Large, touchscreen displays and eye-catching graphics help a consumer feel more comfortable to hit that "Add to cart" button. In addition, tablet owners tend to be wealthier in general, meaning that they would be less hesitant to part with their money.
Having the results from the study in mind, it is not surprising that retailers are now doing their best at optimizing their web sites for tablets. Sure, the great majority of US consumers may not own a tablet yet, but the numbers are expected to grow rapidly in the forthcoming years.
Recommended Stories