Amazon Alexa gains new capabilities in the latest major update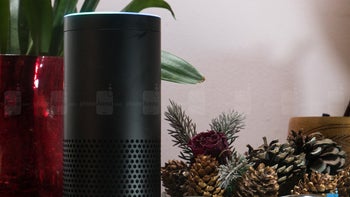 Amazon's digital personal assistant,
Alexa is getting smarter
with every update the company releases. The last update brings a few new capabilities, such as routines and reminders, but they require some adjustments before you can use them.
If you're living in the United States, you'll now be able to set reminders that are related to a specific location. Amazon is going to roll out the option to set reminders over the next few weeks, so be patient if it doesn't yet show on your
Alexa-enabled device
.
The new capability will allow you to set reminders by voice, like "Alexa, remind me to turn on the dishwasher when I get home." If Alexa can hear you, it will automatically speak the reminder and send a notification to your phone.
Furthermore, the update adds an improvement to the Routines feature, support for location-based routines. Unlike basic routines that allow you to set Alexa to do something when you say a specific phrase, location-based routines will trigger when you leave or arrive home or work.
Also, Amazon Alexa will now allow users to save personalized locations, which can be used with the location-based features to make it easier to customize these unique commands.
But that's not all, as
TechCrunch
reports Routines are getting even more improvements, such as the option to parents that allows them to set up kid-friendly routines on their Echo Dot devices that are FreeTime-enabled.
Alexa Routines will now feature a new "wait actions" function, which will add some time in-between various actions you set Alexa to do. For example, when you say "Good morning," Alexa would turn on the lights and then wait 10 minutes to start giving you the latest news.
Another important addition to Routines is support for Announcements, which basically does what the name suggests – it announces everyone about a certain moment of the day like dinner or breakfast.
Last but not least,
Alexa users
will now be able to search and call local business and restaurants by voice. Many of these features are U.S.-exclusive, but some will be rolled in other countries as well in the weeks to come.