Almost half of US mobile subscribers have smartphones, iOS closes the gap on Android
88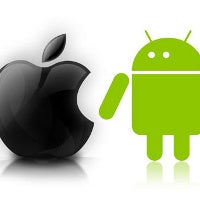 Almost half of US mobile subscribers have smartphones at the end of February 2012 as smartphone adoption continues its steady growth, according to the latest study by Nielsen. Smartphones are now nearly as popular as feature phones in the US - 49.7% of mobile subscribers owe a smartphone and by the end of March this should have already changed and more subscribers would have a smartphone rather than a feature phone.
More than two thirds of buyers chose a smartphone over feature phones in the last three months.
To put the US smartphone growth in perspective, only 38% of users had a smartphone in February last year.
Interestingly, iOS continued its march to the top and almost closed the gap on Android. Google's platform was still the most popular operating system stateside with a market share of 48%, but Apple's iOS trailed with 32%. And if we look at the last three months alone, Apple's share has grown to 43%. BlackBerry is a distant third commanding 12% of the US market.