Alleged Huawei Mate 10 live picture leaked out (UPDATED)
26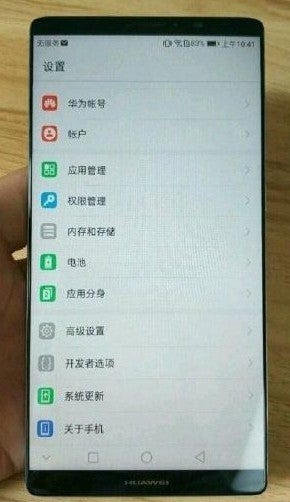 Alleged Huawei Mate 10
Huawei Mate 10
is the next big thing for Android fans, and as far as we know, the flagship will be quite the beauty. Although it will be unveiled later than usual,
Huawei promised the Mate 10 will worth the wait
.
As many of you probably know by now,
Huawei Mate 10 will be officially introduced on October 16
. It's unclear when exactly the phablet will go on sale, but Huawei will probably want to make it available as soon as possible.
Even though we know quite a lot of things about the Mate 10 specs sheet thanks to many of the leaks surfaced until now, there aren't too many pictures of the flagship out in the wild. Yesterday, several
Huawei Mate 10 renders
made headlines showing the phone from all angles. They are probably based on one of the few prototypes that Huawei is testing before deciding on which will work best for its portfolio strategy.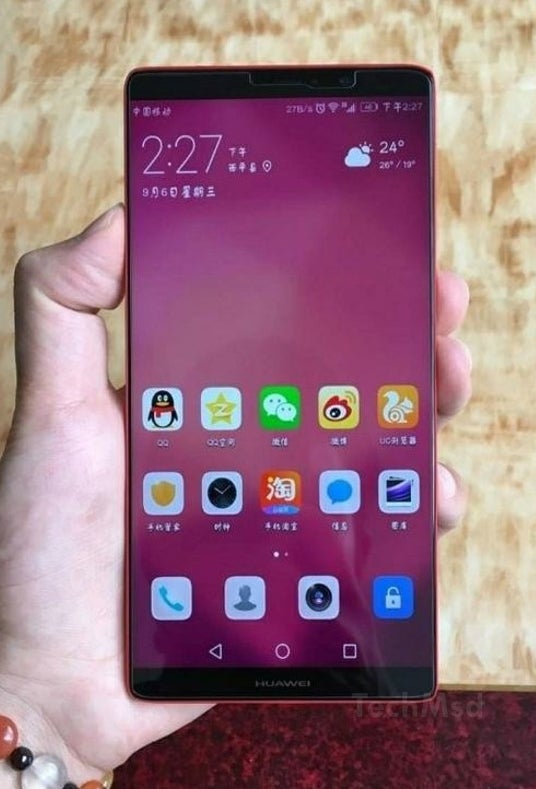 Now, we have a new image of the
Huawei Mate 10
, but this time we get to see the real device. Unfortunately, there's no telling whether or not the image is legit, but the phone shown comes in line with what Huawei's CEO said not long ago: "
The Huawei Mate 10 will be an almost bezel-free offering, devoid of any home button
."
Well, the renders leaked yesterday show a device that does feature a physical home button, so they're not as accurate as they should be if we are to take into consideration Richard Yu's recent statement.
Update
: Added a second Huawei Mate 10 live picture that we found after publishing the initial story. It's much more clear and shows some of the apps that will come pre-loaded on Huawei's flagship.