Huawei Mate 10 and Mate 10 Pro will be powered by Kirin 970
11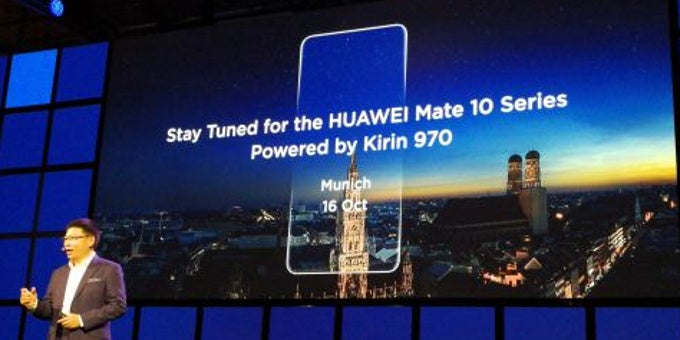 It's officially confirmed: the upcoming Huawei Mate 10 and Mate 10 Pro will run on the company's latest and most powerful system chip, the Kirin 970.
The Mate 10 and Mate 10 Pro will be unveiled in Munich, Germany on October 16th, and are expected to also feature an edge-to-edge, bezel-less screen to take on the best like Samsung's Galaxy S and Note, the Apple iPhone 8, LG's V30 and the rest.
The new Kirin 970 is about faster camera and better AI
Huawei has just taken the wraps off the new Kirin 970 chip and it is a very powerful 10nm chip with a dedicated neural network processing engine for better AI capabilities. The chip also supports a dual camera system with one color and one monochrome sensor for better low-light picture quality. Take this as a hint that the Huawei Mate 10 will also ship with a color and B&W camera.
The new image signal processor in the Kirin 970 (and the Mate 10) is also much faster at taking pictures, which should result in far less blurry pics. It also has a much faster image recognition tech than the competition.
source: Huawei
Image courtesy of Anandtech.com.