All we know about the LG Nexus 4
32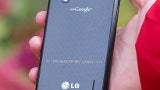 The closer we're getting to October 29 and Google's Android event, the more convinced we become that we aren't to see multiple Nexus handsets this year. With the confirmation that the Sony Nexus was a lie, the LG Nexus 4 remains the only likely new addition to the handset line-up.
Having this in mind, it turns out that we already know quite a lot about the upcoming Nexus device. In fact, we think we know almost everything about it, due to all the leaks and rumors that have occurred during the recent weeks and months. With Google's event being scheduled to take place in a about a week, let's go through all the main details that we know about the Nexus 4 and try to fit all the pieces into their rightful places.
DESIGN
As we're starting that "Design" part, we feel that not that much can be said about the looks of the LG Nexus 4. We've seen a good number of leaked photos of the device, and overall, we can say that it looks very well, though a bit on the generic side. The front of it is incredibly similar to that of the Samsung Galaxy Nexus from last year, due to its rounded corners and completely clean surface, deprived of all kinds of buttons, even capacitive ones! However, we do like that the bump that was present on the lower back of the Galaxy Nexus is gone now, with LG sticking to a cleaner bar shape.
Check out the following gallery for a few shots of the Nexus 4:
SPECS
Let's start by pointing out the fact that the Nexus 4 will most probably share quite a lot with the recently-launched Optimus G. This has been expected since the very first speculations that such a phone may exist some day. It all made sense - LG has just unveiled a killer handset in the Optimus G, why shouldn't it use that same technology for the eventual Nexus 4, or Optimus Nexus? This presumption has later been "confirmed"... by more rumors and speculation. So, what are we talking about?
Display
The LG Nexus 4 is expected to have a large 4.7" display with the impressive resolution of 768 x 1280 pixels - just like the Optimus G. This screen should also feature the new in-cell touch technology, which is also used in the iPhone 5. Having already seen this tech used in the iPhone 5 and Optimus G, we have to say that we really like it. Not only does the screen look extremely beautiful, but it also allows the manufacturer to make the handset thinner and lighter. All of this means that we might soon see the most graceful Nexus phone ever. Judging by the Optimus G, this LCD IPS Plus display should be extremely sharp and detailed, due to the very high pixel density of 320 ppi.
Processor and Memory
Without a doubt, the processor is another key point in the LG Nexus 4's specs. It's very likely that it'll be the speedy Snapdragon S4 Pro chipset, which we've already had the pleasure of testing with the Optimus G. Absolutely future-proof, this piece of silicon is one of the best, if not the best, and fastest mobile chipsets that are currently available. The CPU itself is a quad-core one, clocked at 1.5 GHz, while the GPU is the spectacular Adreno 320. Just as you'd expect from a new Nexus device, the hardware is top-notch and will allow you to run pretty much everything you want with ease. This goes for the RAM as well, which should be no less than 2 GB.
At first, we thought that in order to cut the cost of the phone as much as possible, Google wanted the Nexus 4 to come in an 8 GB flavor only, which would have been a little restricting. However, it then became known that there will also be a 16 GB version of the handset, and all was well again. Naturally, what will happen when the time comes for the phone to be announced is another story.
Camera
We've already seen how the camera of the Optimus G performs, both the 8 MP and 13 MP variants, and we can't say that we're fascinated. Not that it takes bad photos, but they are a tad below the quality of the best camera phones out there, without even counting Nokia's 808 PureView. As far as the Nexus 4 goes, it's expected to feature the 8 MP camera sensor. According to our observations, it takes slightly over-sharpened photos, which do not really shine in any aspect. Unfortunately, the 1080p video that you can record with this camera ends up lacking any kind of fine detail. Of course, we do hope that LG will be making some tweaks to the camera module in order to improve the results of the Nexus 4, but whether or not this is going to happen is yet to be seen. The Nexus 4 will most probably have a front-facing camera, as every self-respecting smartphone nowadays, and it will probably be a 1.3 MP one.
Battery
When it comes to the battery, it is once again rumored to be the same as the one of the Optimus G - a 2100 mAh unit. On the Optimus G, it is rated to deliver about 15 hours of talk-time and 14 days of stand-by, which is pretty good, in our opinion. Let us hope that with LG's own custom UI gone from the Nexus 4, the battery life will even get slightly better, though it'd be best if you file this under "Speculation and stuff."
SOFTWARE
As if to balance out our certainty in the hardware of the upcoming device, there is still some controversy surrounding its software. Although most current rumors seem to agree that the Nexus 4 will initially come with Android 4.1 Jelly Bean out of the box, there were some, braver reports that we might actually witness the debut of Android 4.2 with the launch of this handset. Actually, Google is still expected to unveil Android 4.2 during next Monday's event, but obviously whether this latest version of the platform is to end up on the next Nexus is up in the air yet. Well, it will end up on it of course, there can be absolutely no doubt here, but the question is if this is going to be as soon as launch day, or via an over-the-air update sometime later.
Whichever version we get on the handset, one thing is certain, and it's that there won't be a hint of software customization form LG with this device. Being a phone from the Nexus series, this guy will simply be outed with a stock version of the OS in its purest form.
RELEASE DATE AND PRICE
Well, don't be fooled if you read somewhere that the Nexus 4's release date is October 29. That's the date of its expected announcement, but exactly when it's going to be available for purchase is still unknown, even to the most knowledgeable of us. Sure, there is that super-slight possibility that it may indeed go on sale on the same day of its announcement, but we wouldn't hold our breath. When it comes to price, the handset is said to come at $399 for the base model (if there are different models), off-contract and available through the Google Play Store. If this turns out true, it'll be one very sweet deal.
And these were pretty much all the important details about the LG Nexus 4 right now. By the looks of it, it is going to be one top-notch handset in terms of hardware, a great successor to last year's Galaxy Nexus. Of course, it'll most probably have its flaws, just like the Galaxy Nexus, but all in all we do believe that it'll be one very well-rounded smartphone. It's still a bit early to draw any conclusions, though, seeing that there's still a week until the official announcement, when all is going to become clear.
Be sure to navigate your browsers to PhoneArena.com on October 29, when we'll be there, we'll be live at Google's Android event, ready to cover every single bit of info for you!