All jeans should have this cool sixth pocket for smartphones
14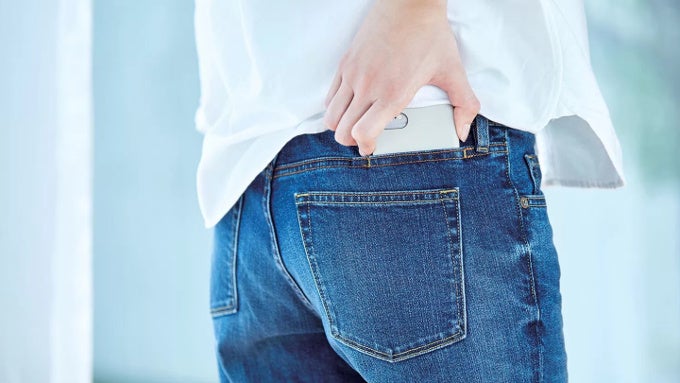 The most uncomfortable part of owning a big smartphone is just how big of a pain it is carrying it in your jeans pockets. Try running errands with a big phone in your pockets and you will know what we are talking about.
It takes a simple solution to fix this problem, but up until now, jeans and pants makers have not taken any steps to make carrying our phones in jeans pockets easier.
This changes with the new Muji jeans that come with a special sixth pocket made specifically for you to carry your smartphone in. The pocket is located on the back, slightly above the back pockets and slightly to the side, so that you do not destroy your phone when you decide to sit down.
And it will fit even phones with cases on them.
This is an example for simple innovation that can make a big difference in our lives.
(but we could not find them online)