Aio Wireless introduces a Framily-esque group plan
13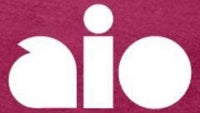 Sprint's
Framily plan has garnered attention
, not only because of the weird name and
even stranger marketing
. Depending on how many people you get to sign up in your plan, you could end up scoring unlimited talk, text and 1GB of data for as low as $25 a month. Toss in another twenty, and Sprint will give you unlimited data and allow you to trade your phone in for something new once a year.
Now, AT&T's prepaid house, Aio Wireless, is offering
Group Save
which allows subscribers to save as much as $90 per account. Similar to Framily, the more people who sign up with you on this plan, the more money you will save. First, you need to know that Aio has three distinct plans, each with unlimited talk and unlimited text. The $40 plan includes 500MB of high-speed data, the $50 plan gives you 2.5GB of high-speed data and the $60 plan gives you 5GB of high-speed data. Get another person to sign up to any of the plans using your account, and you take $10 off the cost of the two plans. If your account is made up of three people, the discount is $30. With four and five people adding lines to your account, you save $60 and $90 a month respectively.
Some examples. A customer with a $40 and $50 a month plan will get a $10 discount on the more expensive line and will pay $80 a month. A customer with four $40 plans will save $60 and pay $100 a month. If five customers sign up for the $50 plan, they pay $160 a month for a $90 savings. Keep in mind that the discounts for the Aio plan are off the entire bill, instead of the per line savings with Sprint's Framily plan.
Once AT&T closes on its purchase of Leap Wireless,
Aio will become Cricket Wireless
, which is the name of the prepaid wireless operator owned by Leap.
source:
Aio
via
CNET