After more than 240 rounds of bidding, AWS-3 spectrum auction continues to creep along
6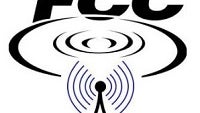 It has been a few weeks since we checked in on how bidding was proceeding at the FCC for several blocks of AWS-3 spectrum up for grabs.
By Christmas, bids
had passed $44.5 billion
in 139 rounds of auctioning. The accumulation of bidding seemed to indicate that things were beginning to wind down. The auction will conclude when no new bids are received in a given round.
However, while bidding has slowed to a trickle, it has not stopped. After round 241, and about $500,000 in bids made, the auction continues. Total dollars bid so far have reached a little more than $44.7 billion, far surpassing
initial estimates
when the auction began, and easily satisfying the FCC's $10 billion reserve price set.
As for markets that were on deck for the most recent round of bidding, parts of South Dakota, Massachusetts, Nevada, and Puerto Rico were the latest, all of which received at least one bid during the proceedings.
The FCC is not disclosing who the active bidders are, but with the money being thrown around, it is a safe bet that AT&T and Verizon are neck-deep in it, while T-Mobile is getting what it can in the process as well.
Sprint is sitting this auction out
.
This auction covers sizable blocks, about 65MHz in all, of spectrum in the 1695-1710MHz, 1755-1780MHz, and 2155-2180MHz frequencies. With the rate that bidding had accumulated, and the
accelerated bidding schedule
, we had noted at least twice before that the auction might be nearing its end. We are making no such calls now, since the money is still coming in, albeit at a crawl.
What might the final tally be when it is all said and done? We do not know, and we are not making any bets either.
source:
FCC