Current AWS auction is raking in the dough – bidding tops $24 billion
3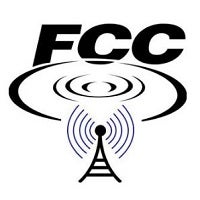 While much of the headlines of late have been around the newly released
Nexus 6
,
Android 5.0 update
, and other events leading up to the holiday season, there has been another significant endeavor underway by the FCC.
Several companies are placing bids on big blocks of spectrum in the AWS-3 auction. A total of 65Mhz of spectrum is on the block, with a frequency range of 1695-1710MHz, 1755-1780MHz, and 2155-2180MHz.
Sprint is a notable exception in the picture, a couple months ago, the carrier announced that it
would not be participating
in the auction, opting instead to wait until the 600MHz auction begins. That particular auction has been delayed a couple times and it now scheduled to
begin sometime in 2016
. That issue aside, the carrier already holds more spectrum licenses than its competitors.
Meanwhile, Verizon, AT&T, and T-Mobile are among 70 qualified bidders in the auction. The FCC established a reserve price of $10 billion when bidding began late last week. After 19 rounds of bidding in just the first week, total bids have more than doubled the reserve at $24.1 billion.
The FCC does not release the names of the actively bidding companies until the auction is closed, which will be determined when no more bids are received. No one doubts that Verizon and AT&T are the heavy hitters behind the demand, which is heavy for licenses in major markets like Los Angeles and New York City.
Dish Network is thought to be an active player as well, but it is being speculated the Dish's activity is meant to drive up the value for adjacent spectrum the satellite TV provider already owns rather than actually acquiring more licenses. T-Mobile is definitely in the game as well, as it already holds a lot of spectrum in the AWS bands, these extra licenses will complement Team Magenta's existing spectrum nicely.
This auction will likely continue for a few more weeks, with bidding ending well beyond the top range of industry estimates. Once bidding is closed, the FCC will allocate $7 billion to fund FirstNet, a Congressional mandated national wireless broadband network for first responders. The remainder of monies raised will be directed to reduce the broader federal budget deficit.
source:
re/code