FCC accelerates AWS-3 auction, bidding surpasses $41 billion
12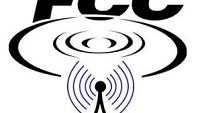 The spectrum auction currently underway is bringing in big money, far surpassing initial expectations. The FCC set a reserve at $10 billion for AWS-3 spectrum covering 1695-1710MHz, 1755-1780MHz, and 2155-2180MHz frequencies.
AT&T and Verizon are the presumed frontrunners in the bidding, but the FCC has not listed any of the active participants in the bidding. T-Mobile and a few dozen other companies are possibly in the mix.
Sprint is
sitting this round
of auctions out. Dish Network is probably stirring things up as well. In the first four days of the auction, bidding had already more than doubled the reserve
at $24 billion
, a few days after that, bidding
topped $34 billion
.
Now that bidding has passed $41 billion, the FCC is speeding things up. Now, instead of four 60-minute bidding windows per day, there will be six 30-minute intervals of bidding each day. The accelerated pace will mean the auction will end sooner. After the last set of bidding, round 57, 104 bids were made
The auction will conclude when no new bids are offered in a round. Given the pace of things so far, it is difficult to forecast when that will actually be, but what is not in doubt is that whomever the winning parties are, they will have paid a king's ransom for the spectrum.
This AWS-3 spectrum will supplement existing bands in use already, and if this auction is attracting this kind of money, imagine what the 600MHz sale is going to
look like in 2016
.
via:
FierceWireless